Hello all:) It`s Friday and Minna here to showing you couple of cards I have done. First I want to show you this card where I have used silhouette digital stamp
Fayette Fairy
.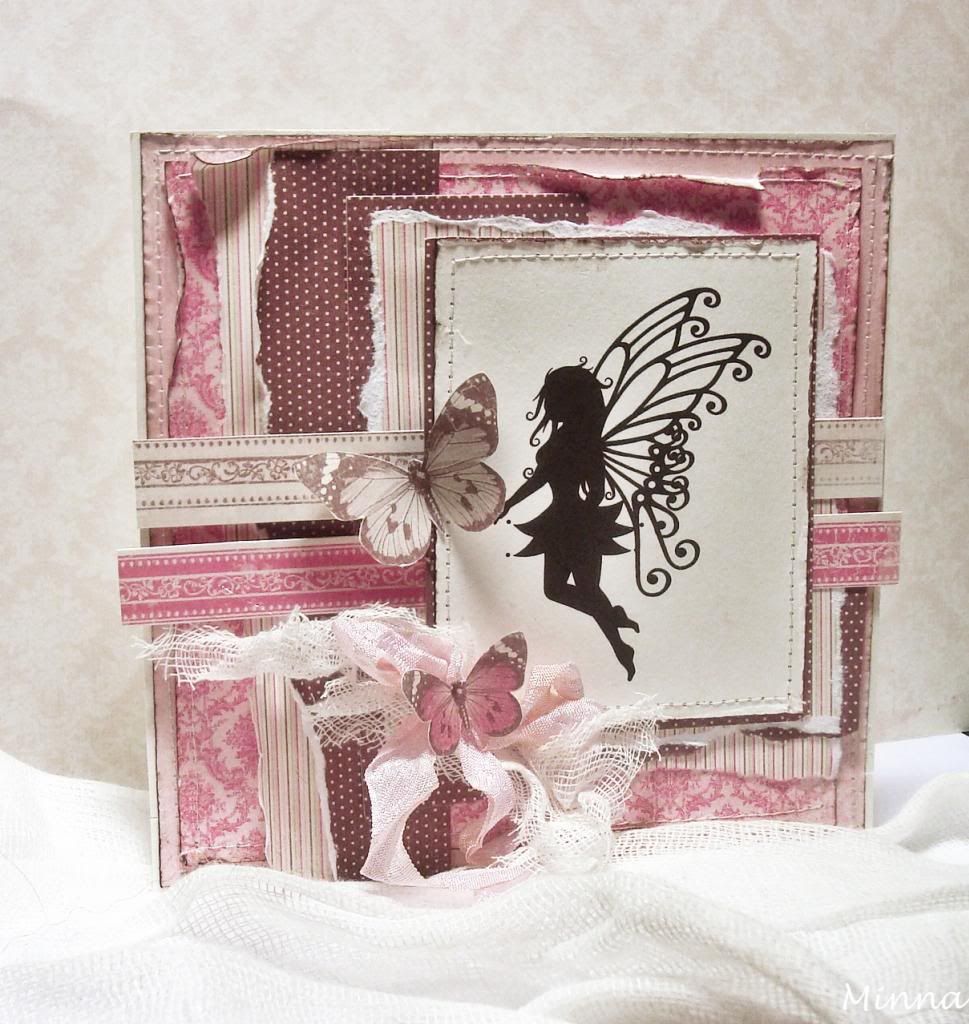 And here is my second card I made for our digiteam challenge "Floral fenzy" at the
Crafst and Me Challenge
. I have used digistamp
Kenna
from Hannah Lynn collection in my card.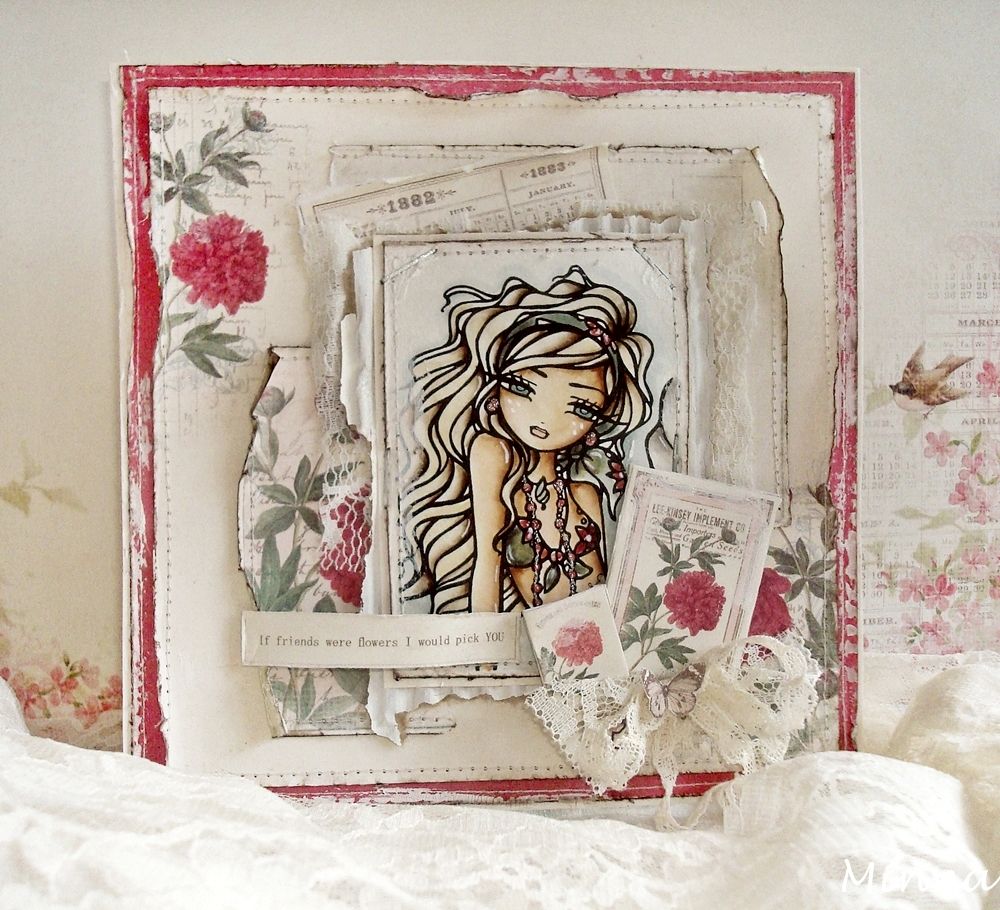 I just noticed that both of my cards are red toned, lol:) The first card is turned to pink but it was really late evening (almost night) when I took the picture:) I hope you liked my cards and have a wonderful weekend.
Minna