Hi all:) It`s Friday and my turn to show you a few cards I have made using beautiful
Crafts and Me
digital stamps.
In my first card I have used digital stamp
Forest Friend
from Sara Burrier collection.
And my second one is a card which you probably have seen earlier. I made it to current
Crafts and Me Challenge
, Tag It!. I used a one of the newest digital stamps
Alice
from Hannah Lynn collection.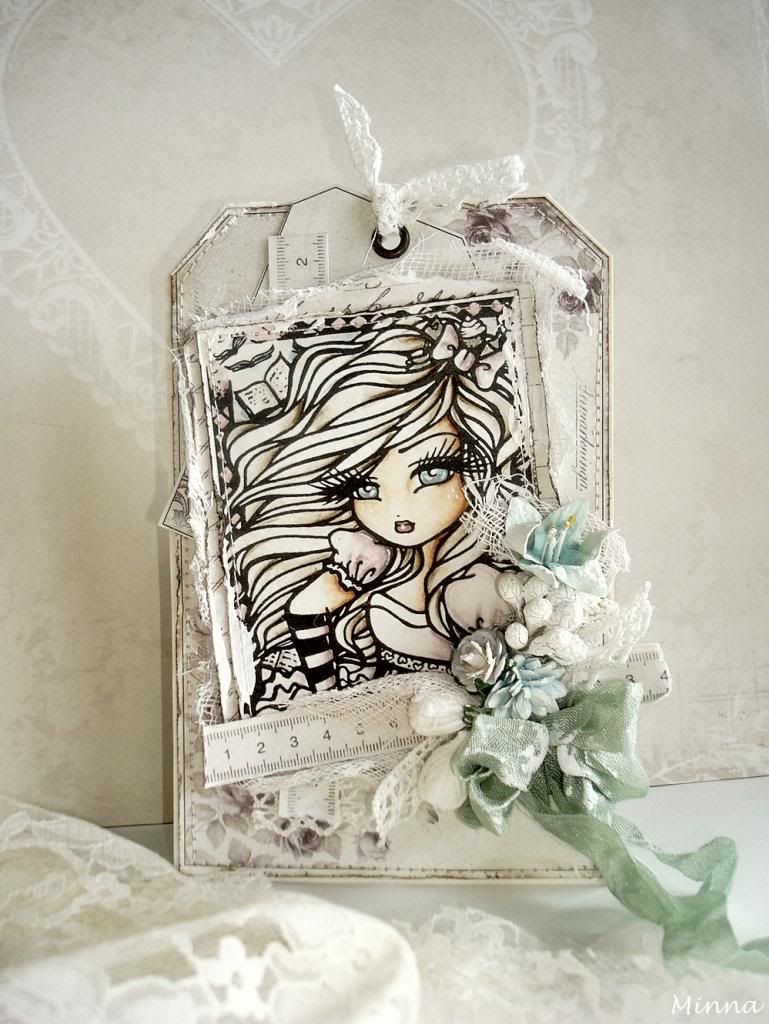 Here is a close-up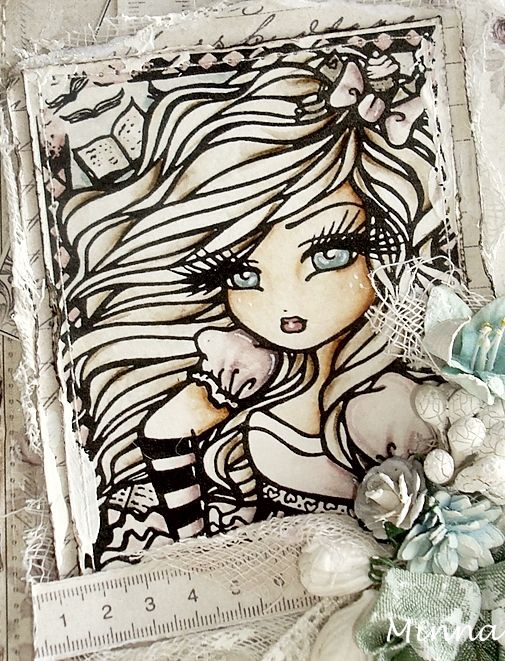 Have a wonderful Friday / Minna