Good Morning Crafts and Me followers,
First of all I would like to say a massive thank you to Trish and Amy who have been with me from the very start of C&M for their amazing work and dedication to the team and store all these years, who have now left to start new adventures.
Karen who has been with us for over a year now will sadly be leaving us after her last post on the 27th Febuary, we will miss her stunning creations, ideas and banter behind the scenes.
We all wish our friends well in whatever they are doing now and in the future.
~~~~~~~~~~~~~~~~~~~~~~~~~~~~~~~~~~~~~~~~~~~~~~~
And now for some happy news!!!
We have the very Talented
Minna
from Finland joining our Dynamite digi team as from today and every other Friday on Digi Day here on the store blog and digi challenge days on the challenge blog.
Minna has her very own unique style of crafting which I love and I am sure you will love too!
Here is something about me:
"Hi, my name is Minna Paajanen. I live in Äänekoski, central of Finland with my husband and our seven children.
Since I was a little girl I have done everything with my hands; knitting, sewing, crocheting etc. But in the end of 2008 I found paper crafting by my friend and I started with 3d cards. Soon it was changed for stamping and coloring and I'm on this road!"
I love all the beautiful vintage and shabby things. I love to use a lot of lace and gauze on my cards.
Here is my first card with
Crafts and Me
. The beautiful digital stamp is called "A Mothers Love", created by Teresa Sherman. You will find this digi
HERE
.
I have colored the image with Distress Inks, some flowers and ofcourse lace and gauze:)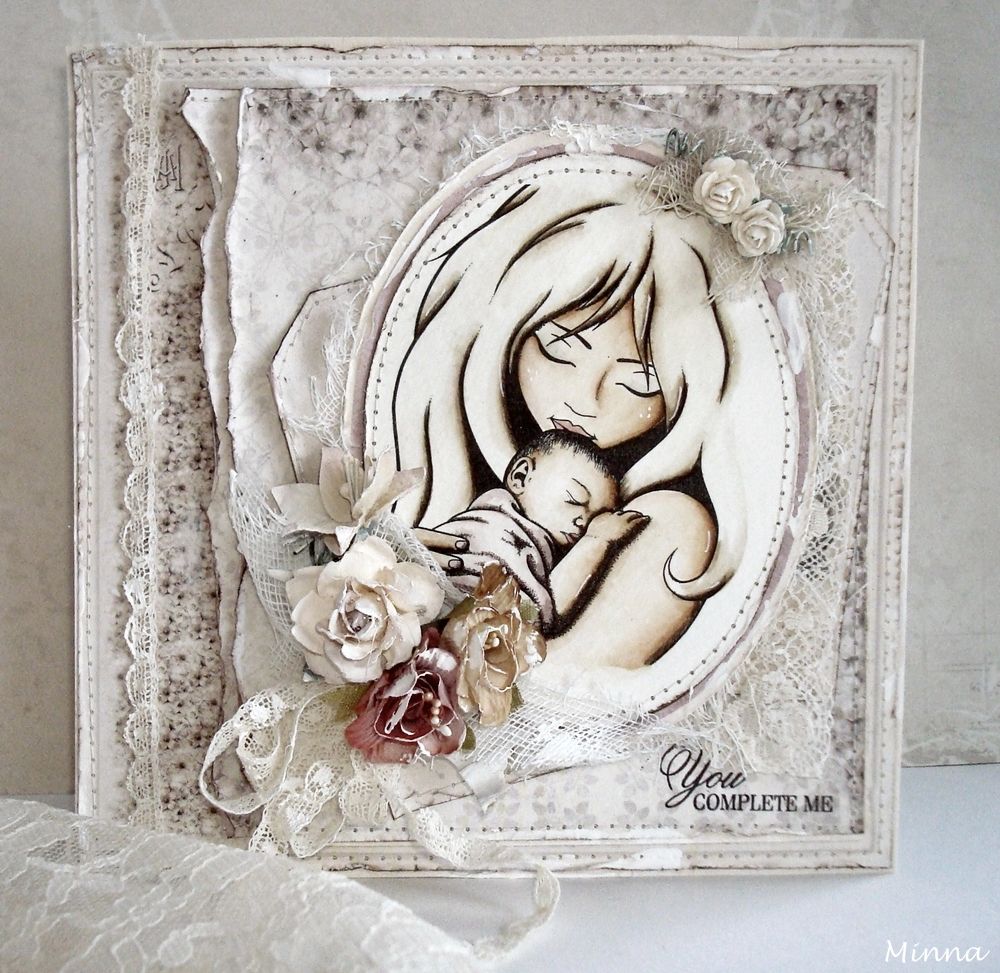 It would be lovely if you could leave Minna a message to welcome her here!